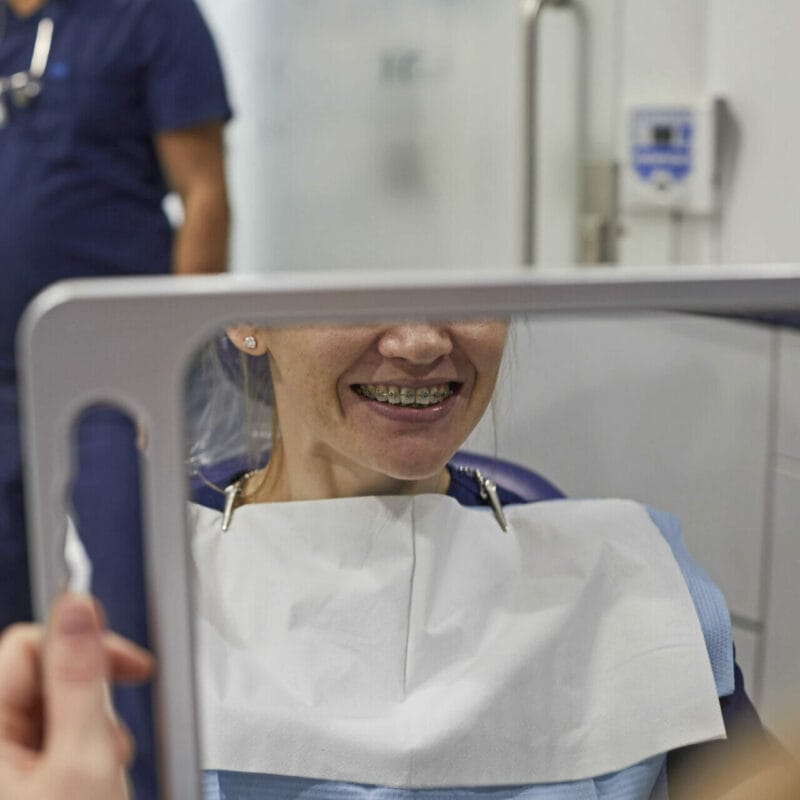 by DR NATASHA WRIGHT Consultant & Specialist Orthodontist
Orthodontic treatment is all about straightening teeth  –  gently moving them into the right place.
Straight teeth not only look better, but they function better too, and are much easier to keep clean.
Orthodontic treatment has changed enormously for the better over the years, and now rarely causes any discomfort.  Treatment duration is often shorter than it used to be too.
Natasha, our specialist orthodontist, re-aligns teeth with:
removable aligners – Invisalign
fixed natural shade ceramic brackets bonded to the lip side of the teeth
metal brackets bonded to the lip side side of the teeth