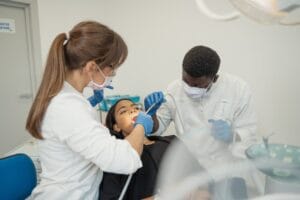 We all know that brushing your teeth twice a day is vital. But seeing professionals for routine dental care is the best way to ensure optimum oral health. Here are some key benefits of regular dental treatment.
Prevent future dental issues
Prevention is better than cure. If you've ever been in the unfortunate position of trying to book an appointment with an emergency dentist in London, you'll know it can be nerve-wracking.
By making sure you have regular checkups with your dentist and dental hygienist, you can reduce the chance of tooth and mouth problems arising in the first place. Dental pain is never pleasant, so don't risk plaque buildup developing into gum disease or tooth decay.
Have a good smile
Not only do regular dental treatments keep your mouth healthy, but they can boost your self-esteem too. Whether it's routine cleaning appointments with your hygienist to keep your teeth sparkling or orthodontics to straighten them, regular care can help you feel confident in your smile.
If you're interested in tooth whitening or cosmetic dentistry around London, why not get in touch to discuss your options?
Peace of mind
Dental pain can cause some people anxiety. Trying to assess the condition of your own mouth is tricky, and you might think things are worse than they are. Regular checkups with your dentist can alleviate some of your fears. They can explain what's going on, help with any pain, and offer a follow-up plan.
Whether you're seeking cosmetic dentistry or just want to keep on top of your daily oral health, regular dental treatment can help you feel fresher, healthier, and more confident. If you have any queries about keeping your teeth in great condition, contact our friendly team or you can visit our dentist in Moorgate.